TESTIMONIALS
This guy ROCKS. Totally professional, honest and straightforward. Highly recommend.
OPTIMUM , thank you, you responded to our call Monday morning. We had an accident at our residence which required immediate attention and OPTIMUM reported to our home promptly and with the utmost professionalism. They were efficient and hardworking. We appreciate all they did. Thanks again for your assistance at our home.
I have known Steve for about 5 years now and have been dealing with himself and his company since he started. I am very impressed with his customer service, he is also quick at responding to emergency's and for me as a landlord that means a lot. From start to finish Steve and his crew has it under control. There is a reason why this company grew so quick, because of his skill, devotion and amazing team. I would recommend Optimum Home Comfort to anyone wanting to upgrade or install a new unit or simply do maintenance on a unit.
Optimum Home Comfort Serving West Nipissing, North Bay & Surrounding Areas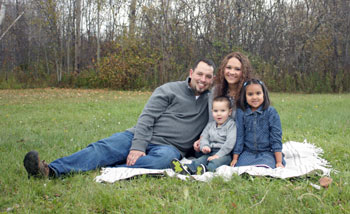 Optimum Home Comfort was established in 2013 by owner/operator Steve Raymond. Steve is a TSSA Certified, licensed G2 Gas Technician who has great skill and understanding of the Heating and Cooling trade. He will always take the time to answer every question you have so that you are comfortable when it comes time to make a decision on solutions for your home.
Having satisfied customers is our top priority and our goal is to exceed your expectations in this industry.